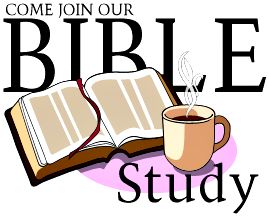 We welcome and encourage anyone to attend one (or more) of the Bible Studies we offer.
Bible studies are a great way to strengthen your knowledge of the Bible. At the same time, you have an opportunity to ask questions and participate in discussions with others who have the same passion for the Bible as you do.
Below are the current Bible studies being offered at Beautiful Savior. Each Bible study is approximately 1 hour long and does not require you to be there every week. Come as often as it fits your schedule.
"Critical Evaluation of Evolution, Old Earth"
9:30 am Sundays
* Fellowship Hall *
"Genesis:
A Book of Beginnings"
7 pm Tuesdays
"Growing Older & Wiser"
9 am Thursdays
October's Bible study will explore questions of evolution using observable science. We will be watching two videos "Was Darwin Right?" and "Noah's Flood: Washing Away Millions of Years." These videos are an excellent resource to help families to look at the evidence and discover that it actually supports the Biblical account of a six-day creation and young earth.
The Bible study will begin on Sunday, October 3, and run for four weeks.
Everyone welcome! No need to attend every Sunday – come as works your schedule.
Those families with students in confirmation should plan to attend as a requirement for confirmation instruction.
Genesis is a book of beginnings and promises. It explains the beginning of the universe, the beginning of humankind, the beginning of sin, the beginning of God's people, the beginning of God's covenant promises with Abraham and his descendants, and the beginning of sacrifice as the substitution of death for life. The rest of the Bible -particularly the mission and ministry of Jesus Christ – only makes sense when we understand these important beginnings.
Age brings many gifts and opportunities for continued growth. You discover the Bible's perspective on aging. You'll discover how God can effectively and powerfully use those who have grown wiser with the passing years. No matter how many years you accumulate on this earth, you are offered His gift of eternal life in Christ.
This new Bible study begins on Thursday, Sept. 30. Cost of the book is $7.50. We meet via Zoom on Thursdays at 9 am.
All women are welcome to join. Contact the church office or Shirley Elsner (701) 388-9521 if you have questions or are interested in joining our group.