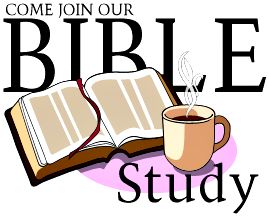 We welcome and encourage anyone to attend one (or more) of the Bible Studies we offer.
Bible studies are a great way to strengthen your knowledge of the Bible. At the same time, you have an opportunity to ask questions and participate in discussions with others who have the same passion for the Bible as you do.
Below are the current Bible studies being offered at Beautiful Savior. Each Bible study is approximately 1 hour long and does not require you to be there every week. Come as often as it fits your schedule.
"The Bible on Trial: Beyond a
Reasonable Doubt"
10:15 am Sundays
* Fellowship Hall *
"Heaven:
Finding Our True Home"
9 am Thursdays
On August 8, we will begin a new study "The Bible on Trial: Beyond a Reasonable Doubt".
Is the Bible reliable? If the Bible is riddled with errors, full of inconsistent and false information, and simply the product of man, the Bible is not worthy of our faith. If, on the other hand, the Bible stands up to
critical scrutiny and academic investigation, if it shows itself to be a trustworthy record of historical events and God's dealing with man and revelation to man, then its all-inclusive promise of salvation through the blood of Jesus Christ alone makes it the world's most essential book.
During August, join us for Sunday morning Bible study which will explore "The Bible On Trial: Beyond A Reasonable Doubt." This study makes the case that the Scriptures are authentic, dependable, God-inspired and worthy of our full attention and complete faith. This video-based series from Lutheran Hour Ministries addresses critical views of the Bible, examines evidence from the ancient world, surveys archaeology corroborating the Biblical record and considers the word of eyewitnesses who heard, saw and experienced the events of Christ's remarkable life.
Everyone welcome! No need to attend every Sunday – come as works your schedule.
Genesis is a book of beginnings and promises. It explains the beginning of the universe, the beginning of humankind, the beginning of sin, the beginning of God's people, the beginning of God's covenant promises with Abraham and his descendants, and the beginning of sacrifice as the substitution of death for life. The rest of the Bible -particularly the mission and ministry of Jesus Christ – only makes sense when we understand these important beginnings.
The women's Bible study group is taking the rest of July off.
On August 5, we will begin a new study "Heaven: Finding our True Home" on August 5. We think of floating on clouds, singing praises and playing harps, or walking on streets of gold. While we know we want to go to heaven, we are a little nervous about what it will be like. This eight-session Bible Study will provide a biblical perspective on heaven–something richer and more exciting than we can imagine. Cost of the book is $7.50. We meet via Zoom on Thursdays at 9 am.
All women are welcome to join. Contact the church office or Shirley Elsner (701) 388-9521 if you have questions or are interested in joining our group.