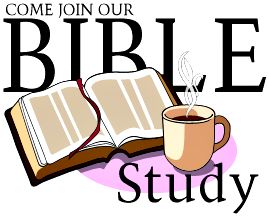 We welcome and encourage anyone to attend one (or more) of the Bible Studies we offer.
Bible studies are a great way to strengthen your knowledge of the Bible. At the same time, you have an opportunity to ask questions and participate in discussions with others who have the same passion for the Bible as you do.
Below are the current Bible studies being offered at Beautiful Savior. Each Bible study is approximately 1 hour long and does not require you to be there every week. Come as often as it fits your schedule.
Sunday Sermon Questions, Comments and Answer
10:30 am Sundays
Leader: Pastor who gave Sermon
7 pm Tuesdays
* Currently not meeting *
"Love Rules: A Study of the Ten Commandments"
9 am Thursdays
Our Sunday morning adult Bible study is currently being held online via Zoom at 10:30 am.
Starting Sunday, May 24, the topic will be "Sunday Sermon Questions, Comments and Answers." The study is intended to allow for more feedback, participation and engagement from the congregation regarding sermon content and proclamation. Join us on Zoom with your questions, comments and insights!
A study form and the Zoom link will be emailed to BSLC members each week.
The four Gospels and the book of Acts contain many miracles. They cause people to wonder how God's rule presents itself. Certainly, miracles demonstrate God's compassionate acts toward people in need. But they do more than help someone out of a difficult situation. In the New Testament, miracles work together with the words of Jesus to identify Him as the Son of God and the Savior of the world. The miracles help point to the coming of God's kingdom through Jesus.
Perhaps you've seen one of those religious shows that claim to perform miraculous healings. Maybe you've heard the message that if you have enough faith, you will be cured, or someone won't die. Like a sales pitch, the phrase "claim a miracle" tells us to expect it, and it will happen.
The Bible's message is much different. Yes, miracles happen – even today. But to expect one or claim one from God is not the promise given in Scripture. Instead, Jesus' gifts of forgiveness and eternal life are the promises we claim and expect.
The women's Bible study group is currently taking the rest of the month of July off. Beginning Thursday, August 6th, they will start a new Bible study "Love Rules: A Study of the Ten Commandments ". What do the Ten Commandments do for you? Do they send you on a guilt trip? Are they a mirror of your frailties? Or do they hold life-changing love? This Bible study addresses one commandment each week and then follows up with four devotions from different angles.
Cost of the book is $12.75.
Contact the church office if you are interested in joining our group so that a book can be ordered for you.