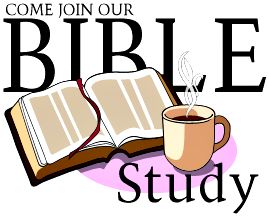 We welcome and encourage anyone to attend one (or more) of the Bible Studies we offer.
Bible studies are a great way to strengthen your knowledge of the Bible. At the same time, you have an opportunity to ask questions and participate in discussions with others who have the same passion for the Bible as you do.
Below are the current Bible studies being offered at Beautiful Savior. Each Bible study is approximately 1 hour long and does not require you to be there every week. Come as often as it fits your schedule.
"Seeking God's Guidance: How to make Wise Decisions"
9:30 am Sundays
* Sanctuary *
"Revelations:
The Triumph of God"
9 am Thursdays
Beginning April 11: "Seeking God's guidance: How to make wise decisions"
"God, I don't know what to do."
We have all said these words and struggled with making God-pleasing decisions. Sin has complicated and compromised our ability to make wise choices that reflect God's perfect and Holy will. Prey to fallen human ideas, opinions and feelings, God's people stray from God's truth! Christians often skip the Divine Service, seeing it as optional rather than God's precious gift. Christians often cohabitate and
enter sexual relationships outside of marriage against God's will. Gender and sexuality have degenerated into twisted expressions against God's design. Social media has become a fierce battleground for attacking others. Vulgarities abound in today's speech. Respect for authority has declined significantly. In the Holy Spirit's power, we will turn to the Holy Scriptures as our final authority, knowing that God has given us His word to show us our sin, reveal our Savior and empower us to know and do His will.
Genesis is a book of beginnings and promises. It explains the beginning of the universe, the beginning of humankind, the beginning of sin, the beginning of God's people, the beginning of God's covenant promises with Abraham and his descendants, and the beginning of sacrifice as the substitution of death for life. The rest of the Bible -particularly the mission and ministry of Jesus Christ – only makes sense when we understand these important beginnings.
On January 14, we started the study "Revelations: The Triumph of God".
On April 29, we will start a new study "Sermon on the Mount". What does it mean to "seek first the kingdom of God" in our relationships, values, ambitions, finances and commitments? Jesus' answer to these questions amazed those who first heard the greatest sermon ever preached — Sermon on the Mount.
All women are welcome to join. Contact the church office or Shirley Elsner (701) 388-9521 if you have questions or are interested in joining our group.