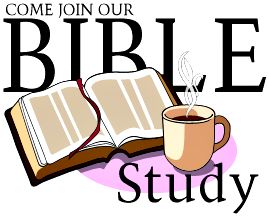 We welcome and encourage anyone to attend one (or more) of the Bible Studies we offer.
Bible studies are a great way to strengthen your knowledge of the Bible. At the same time, you have an opportunity to ask questions and participate in discussions with others who have the same passion for the Bible as you do.
Below are the current Bible studies being offered at Beautiful Savior. Each Bible study is approximately 1 hour long and does not require you to be there every week. Come as often as it fits your schedule.
"Life in Christ:
Rooted, Woven & Grafted into God's Story"
"Experiencing
Contagious Joy"
Jesus doesn't always tell you what you want to hear, but He always tells you what you need to hear. Our Lord has the words of eternal life, and even the hard words of Jesus are given in love. In our culture of sound bites, it's easy for our Lord's words to be taken out of context and misunderstood. Come explore 15 of Christ's most difficult teaching on topics such as money, family relationships and consequences for sin. Each lesson will explore one teaching of Jesus by exploring His full treatment of the topic, along with parallel passages through the Bible and its context. "Jesus Said What?" will help you to understand the hard words of Christ and come to know the love of Jesus behind them.
Everyone welcome! No need to attend every Sunday – come as works your schedule.
On September 19, we will begin a new study "Life in Christ: Rooted, Woven and Grafted into God's Story". Reading and understanding the Bible can be difficult, even for lifelong Christians. Perhaps you even have trouble connecting your personal life to the family lineages, narratives, and parables from Christ's teaching. Rev. Dr. Adam T. Filipek, pastor of Holy Cross and Immanuel Lutheran Churches, in Lidgerwood, ND, help us to understand how your life story—yes, your story today—is interwoven with the life of Christ in the Bible. Piece together each of the narratives in the Old and New Testaments to see how God has grafted your life onto the beautiful saving life of Christ.
Life in Christ will take you through the Bible chronologically, giving you an important overview of the historical retellings so that you can understand the timeline of His Word. See how God is working in your day-to-day through each of the Gospel books. As you piece together how these narrative threads are woven into one big picture, you will also see that the faith and Church are not about the individuals, but rather, it's forever pointing back to the story of God's Son and His sacrifice for humanity.
NOTE: This study meets at 7 pm every Tuesday in the Fellowship Hall and is open to both men and women.
On September 14, we will begin a new study Experiencing Contagious Joy, in which we will explore what Scripture has to say about our true source of joy, giving thanks in all circumstances and having a joy that is actually radiant. We will examine what the Bible says about joy being our strength and how we enter into joy each day. In the end, we will discover how joy is infectious, transmittable, spreadable and catching – in a word, contagious! This Bible study will begin Thursday, September 14 at 9am. Register today to make sure a book is ordered for you. Cost of the book will be less than $10.
All women are welcome to join. Contact the church office or Donna Ceroll (701) 640-5847 if you have questions or are interested in joining the group.
NOTE: This study meets at 9 am every Thursday in Room 113.
Note: We will start back up on October 22.
See the Bible come to life through "The Chosen" video series beginning Sunday, Oct. 22. We will begin season three and watch one episode each week followed by a brief discussion. Bring a dish to share and we will have a potluck meal starting at 5:45 pm, watch the nightly episode at 6 pm, discussion at 7 pm and end our discussions by 7:30 pm each week in the fellowship hall. Bring your family and friends for a night of fellowship and faith.
Please note: You do not need to attend every week.