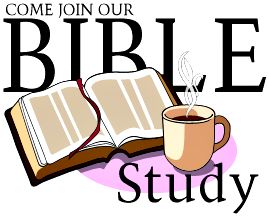 We welcome and encourage anyone to attend one (or more) of the Bible Studies we offer.
Bible studies are a great way to strengthen your knowledge of the Bible. At the same time, you have an opportunity to ask questions and participate in discussions with others who have the same passion for the Bible as you do.
Below are the current Bible studies being offered at Beautiful Savior. Each Bible study is approximately 1 hour long and does not require you to be there every week. Come as often as it fits your schedule.
"Sunday Sermon: Questions, Comments and Answers"
10:15 am Sundays
The Book of Job: "Blessed be the
Name of the Lord"
7 pm Tuesdays
"Psalms:
Prayers of the Heart"
9 am Thursdays
The study is intended to allow for more feedback, participation and engagement from the congregation regarding sermon content and proclamation. Come with your questions, comments and insights.
This series seeks to apply Job to our lives so that we may draw upon God's promises and endure in faith through life's dark valleys. We will continue the book of Job throughout the month of June. However, there will be no Bible study on Tuesday, June 18.
The Psalms show you how to relate to God as you pray about doubt, fears and anger. Psalms show you how to respond to God in praise. In Psalms you will find the best place to explore who you are and what God means to you. You are invited to join us.
There is a fee of $7 to cover the cost of the book. This study will begin on June 13.