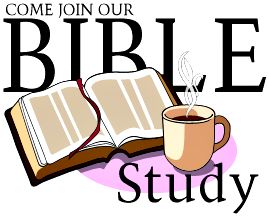 We welcome and encourage anyone to attend one (or more) of the Bible Studies we offer.
Bible studies are a great way to strengthen your knowledge of the Bible. At the same time, you have an opportunity to ask questions and participate in discussions with others who have the same passion for the Bible as you do.
Below are the current Bible studies being offered at Beautiful Savior. Each Bible study is approximately 1 hour long and does not require you to be there every week. Come as often as it fits your schedule.
"Death, Heaven, Resurrection and
the New Creation"
* Fellowship Hall *
"Overcoming
Life's Sorrows:
Learning from Jeremiah"
7 pm Tuesdays
"Jesus, The Reason"
9 am Thursdays
Starting January 16:
Death is a reality we all must face. Some embrace death as a friend. Others fear it, seeking to avoid it at all costs. But Christians find hope in the Lord Jesus, who overcame the grave. Death has no hold over Jesus, and it will have no hold over you.
St. Paul writes: "Do you not know that all of us who have been baptized into Christ Jesus were baptized into His death? We were buried therefore with Him by baptism into death, in order that, just as Christ was raised from the dead by the glory of the Father, we too might walk in newness of life. For if we have been united with Him in a death like His, we shall certainly be united with Him in a resurrection like His."
Even before the resurrection, Jesus brings us to Himself. In death, Christ becomes our all in all as we live forever in communion with Him. In light of this assurance, we can live this impermanent life in trust and hope.
The promises and victory of Christ will help us appreciate the importance of our physical bodies; approach the experience of dying trusting to Jesus; and consider
the nature of our resurrected, glorious bodies in the new heavens and new earth.
Everyone welcome! No need to attend every Sunday – come as works your schedule.
Note: We will be starting a new study on February 1 "Overcoming Life's Sorrows: Learning from Jeremiah". Please sign up now in order to ensure we order enough books.
We've all dealt with tragedies in life. What personal trials, disasters and setbacks have you had to endure? Were there difficult times you thought you couldn't get through? God gives an example of someone in a similar situation: the prophet Jeremiah, who finds hope and joy amid life's numerous calamities, afflictions and trials.
Beginning Tuesday, Jan. 25, we will be looking at the book "Overcoming
Life's Sorrows: Learning from Jeremiah." This tour of the book of Jeremiah shows us how to find comfort amid life's grief and heartbreaks by pointing us to Jeremiah's reliance on God and ultimately pointing us to Jesus, the real "man of sorrows" and the One in whom all hope and joy are found.
NOTE: Please sign up to receive a copy of the book, which costs $16. This study will meet at 7 pm every Tuesday and will be offered in
person and via Zoom.
You may enter the meeting manually:
Meeting ID: 878 698 0623
Passcode: 497670
In this study, you are invited to meet Jesus by digging deep into the Bible. You'll discover what Jesus did and said. You'll be encouraged to decide what place Jesus has in your life today.
All women are welcome to join. Contact the church office or Shirley Elsner (701) 388-9521 if you have questions or are interested in joining our group.