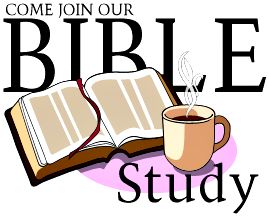 We welcome and encourage anyone to attend one (or more) of the Bible Studies we offer.
Bible studies are a great way to strengthen your knowledge of the Bible. At the same time, you have an opportunity to ask questions and participate in discussions with others who have the same passion for the Bible as you do.
Below are the current Bible studies being offered at Beautiful Savior. Each Bible study is approximately 1 hour long and does not require you to be there every week. Come as often as it fits your schedule.
Topic will match the Sunday School lesson
of the week
9:30 am Sundays
* Sanctuary *
"Revelations:
The Triumph of God"
9 am Thursdays
Beautiful Savior uses a united curriculum; all grade levels, even adults, will study the same Bible lesson every Sunday in hopes that it will foster discussion between members and equip families for faith formation in the home.
Beginning on January 19, we will be starting a new study "Genesis: A Book of Beginnings". Everyone is welcome to join us.
Genesis is a book of beginnings and promises. It explains the beginning of the universe, the beginning of humankind, the beginning of sin, the beginning of God's people, the beginning of God's covenant promises with Abraham and his descendants, and the beginning of sacrifice as the substitution of death for life. The rest of the Bible -particularly the mission and ministry of Jesus Christ – only makes sense when we understand these important beginnings.
Beginning on January 14th, we will be starting the study "Revelations: The Triumph of God".
Contact the church office or Shirley Elsner (701) 388-9521 if you have questions or are interested in joining our group so that a book can be ordered for you.
The book costs $8.