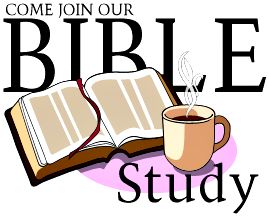 We welcome and encourage anyone to attend one (or more) of the Bible Studies we offer.
Bible studies are a great way to strengthen your knowledge of the Bible. At the same time, you have an opportunity to ask questions and participate in discussions with others who have the same passion for the Bible as you do.
Below are the current Bible studies being offered at Beautiful Savior. Each Bible study is approximately 1 hour long and does not require you to be there every week. Come as often as it fits your schedule.
"Overcoming
Life's Sorrows:
Learning from Jeremiah"
Our society often devalues God's gift of life, diminishing the personhood and dignity of those considered undesirable or an inconvenience. This includes – but is not limited to – the unborn, the severely handicapped, the infirm, the helpless and the aged. How can the church welcome, protect and love those whom society would rather discard? In the coming weeks, Sunday morning Bible study will be "Love and Life for All." It will consider God's precious gift of life, Christ's redeeming sacrifice to bring all eternal life and our role in sharing God's love with and defending those whom society would rather forget.
Everyone welcome! No need to attend every Sunday – come as works your schedule.
We've all dealt with tragedies in life. What personal trials, disasters and setbacks have you had to endure? Were there difficult times you thought you couldn't get through? God gives an example of someone in a similar situation: the prophet Jeremiah, who finds hope and joy amid life's numerous calamities, afflictions and trials.
In this study, we will be looking at the book "Overcoming Life's Sorrows: Learning from Jeremiah." This tour of the book of Jeremiah shows us how to find comfort amid life's grief and heartbreaks by pointing us to Jeremiah's reliance on God and ultimately pointing us to Jesus, the real "man of sorrows" and the One in whom all hope and joy are found.
NOTE: Please sign up to receive a copy of the book, which costs $16. This study will meet at 7 pm every Tuesday and will be offered in
person and via Zoom.
You may enter the meeting manually:
Meeting ID: 878 698 0623
On December 1st, we will begin a new study "Advent of the Savior". The cost of the book will be less than $15. During the month of December, we will be meeting on Thursdays at 9am via Zoom.
All women are welcome to join. Contact the church office or Shirley Elsner (701) 388-9521 if you have questions or are interested in joining our group.
Married Couple
Small Group Bible Study
Meets 1 Thursday each month
Leader: Pastor Brian
Men's Bible Study
Meets 1 Monday each month
Leader: Pastor Brian
"The Chosen" Bible Study
Sunday evenings 6:30pm
Starts Oct 16 ~ approx 8 weeks
We will be taking a look at what God's Word has to say about marriage and why it is still so relevant today!
Watch church announcements for dates.
Enjoy fellowship with other men from our church and learn what the Bible says about the vocation God has given us.
Watch church announcements for dates.
See the Bible come to life through "The Chosen" video series. We will be watching one episode each week followed by a brief discussion. Popcorn will be provided. We will begin the series Sunday, October 16 at 6:30 pm, in the fellowship hall. Bring family and friends for a night of fellowship and faith.