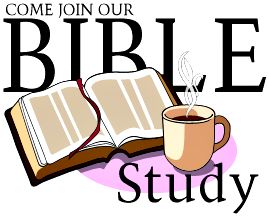 We welcome and encourage anyone to attend one (or more) of the Bible Studies we offer.
Bible studies are a great way to strengthen your knowledge of the Bible. At the same time, you have an opportunity to ask questions and participate in discussions with others who have the same passion for the Bible as you do.
Below are the current Bible studies being offered at Beautiful Savior. Each Bible study is approximately 1 hour long and does not require you to be there every week. Come as often as it fits your schedule.
United Curriculum:
Adult Bible study topic
matches the children's Sunday school lesson
9:30 am Sundays
"Isaiah, Trusting God in Troubled Times"
9 am Thursdays
Our Sunday morning adult Bible study is conveniently held between worship services at 9:30 am.
The topic each Sunday lines up with the Sunday School children's lesson that day. We are hoping this will foster discussions among family members since parents, grandparents and children will all be learning about the same topic during their Christian hour.
Our hope is that you will go home and talk about what all of you learned about the Bible together as a family.
Paul's letter to the church in Rome tackles many issues in the early church. It addresses controversies, lays the groundwork for understanding the Christian faith and outlines the duties of those called to faith — even as it excludes Christian discipline as the basis for salvation.
Martin Luther called this letter "the chief part of the New Testament" and "the purest Gospel." Indeed, its pages served as a breakthrough for Luther in understanding God's forgiveness, mercy and grace in Christ. Luther noted: "it is worthy not only that every Christian should know it word for word by heart but also that he should occupy himself with it every day as the daily bread of the soul. We can never read it or ponder over it too much, for the more we deal with it, the more precious it becomes."
Do you look around you and see nothing but trouble? Or are you experiencing firsthand a time of suffering? Do you wonder how any good can come out of the world you live in? In the Old Testament book of Isaiah, you'll discover that trouble and suffering are nothing new to God's people. But the prophet Isaiah raises a loud cry for revival in the midst of a rotting society. Isaiah firmly believes that God can triumph even in the worst of times. Come and join us as we dig deep into the message of repentance, forgiveness and hope. You'll find comfort for coping with your own troubled times. The book will be $7.