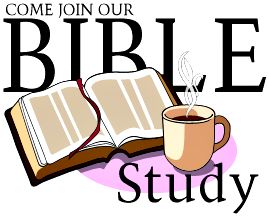 We welcome and encourage anyone to attend one (or more) of the Bible Studies we offer.
Bible studies are a great way to strengthen your knowledge of the Bible. At the same time, you have an opportunity to ask questions and participate in discussions with others who have the same passion for the Bible as you do.
Below are the current Bible studies being offered at Beautiful Savior. Each Bible study is approximately 1 hour long and does not require you to be there every week. Come as often as it fits your schedule.
United Curriculum:
Adult Bible study topic
matches the children's Sunday school lesson
9:30 am Sundays
"Isaiah, Trusting God in Troubled Times"
9 am Thursdays
Our Sunday morning adult Bible study is conveniently held between worship services at 9:30 am.
The topic each Sunday lines up with the Sunday School children's lesson that day. We are hoping this will foster discussions among family members since parents, grandparents and children will all be learning about the same topic during their Christian hour.
Our hope is that you will go home and talk about what all of you learned about the Bible together as a family.
The four Gospels and the book of Acts contain many miracles. They cause people to wonder how God's rule presents itself. Certainly, miracles demonstrate God's compassionate acts toward people in need. But they do more than help someone out of a difficult situation. In the New Testament, miracles work together with the words of Jesus to identify Him as the Son of God and the Savior of the world. The miracles help point to the coming of God's kingdom through Jesus.
Perhaps you've seen one of those religious shows that claim to perform miraculous healings. Maybe you've heard the message that if you have enough faith, you will be cured, or someone won't die. Like a sales pitch, the phrase "claim a miracle" tells us to expect it, and it will happen.
The Bible's message is much different. Yes, miracles happen – even today. But to expect one or claim one from God is not the promise given in Scripture. Instead, Jesus' gifts of forgiveness and eternal life are the promises we claim and expect.
Do you look around you and see nothing but trouble? Or are you experiencing firsthand a time of suffering? Do you wonder how any good can come out of the world you live in? In the Old Testament book of Isaiah, you'll discover that trouble and suffering are nothing new to God's people. But the prophet Isaiah raises a loud cry for revival in the midst of a rotting society. Isaiah firmly believes that God can triumph even in the worst of times. Come and join us as we dig deep into the message of repentance, forgiveness and hope. You'll find comfort for coping with your own troubled times. The book will be $7.