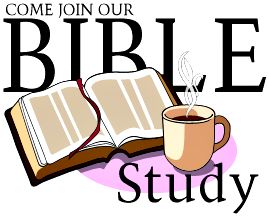 We welcome and encourage anyone to attend one (or more) of the Bible Studies we offer.
Bible studies are a great way to strengthen your knowledge of the Bible. At the same time, you have an opportunity to ask questions and participate in discussions with others who have the same passion for the Bible as you do.
Below are the current Bible studies being offered at Beautiful Savior. Each Bible study is approximately 1 hour long and does not require you to be there every week. Come as often as it fits your schedule.
United Curriculum:
Adult Bible study topic
matches the children's Sunday school lesson
9:30 am Sundays
"Jonah, Joel and Amos"
9 am Thursdays
Our Sunday morning adult Bible study is conveniently held between worship services at 9:30 am.
The topic each Sunday lines up with the Sunday School children's lesson that day. We are hoping this will foster discussions among family members since parents, grandparents and children will all be learning about the same topic during their Christian hour.
Our hope is that you will go home and talk about what all of you learned about the Bible together as a family.
A study on Christian vocation. Scripture and the Lutheran Confessions proclaim and teach the true meaning of vocation. As children of God, we not only have a place in God's heavenly kingdom, but we also have been given a new status here in God's earthly kingdom. Christians are faced with many questions about living a Christian life in a secular world: How can I live a Christian life in a secular workplace? Is my job, which is not directly affiliated with the Church, God-pleasing? How can I balance my calling as a Christian with my calling as a citizen of this community? The richness of the Gospel will be extolled as we explore this doctrine of vocation – a Christian's service to others and their service to us in this world.
Our busy schedules and the quest for success often mean that time with God gets neglected. These twelve studies in Jonah, Joel and Amos will help you focus on your number one priority – to seek the Lord and live! Everyone is welcome to spend time in the scriptures.
There is a fee of $7 to cover the cost of the book.