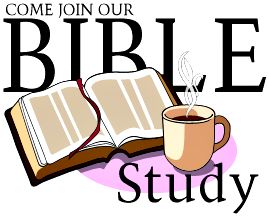 We welcome and encourage anyone to attend one (or more) of the Bible Studies we offer.
Bible studies are a great way to strengthen your knowledge of the Bible. At the same time, you have an opportunity to ask questions and participate in discussions with others who have the same passion for the Bible as you do.
Below are the current Bible studies being offered at Beautiful Savior. Each Bible study is approximately 1 hour long and does not require you to be there every week. Come as often as it fits your schedule.
"Sunday Sermon: Questions, Comments and Answers"
10:15 am Sundays
"Psalms:
Prayers of the Heart"
9 am Thursdays
The study is intended to allow for more feedback, participation and engagement from the congregation regarding sermon content and proclamation. Come with your questions, comments and insights.
The Tuesday night Bible study will be taking a break during the 2nd half of July and beginning of August.
Then, during the last 2 weeks in August, we will meet on Wednesday night at 6 pm. (August 21 & 28)
In September, we will resume meeting on Tuesday nights.
Starting Wednesday, August 21, we will begin a new study: "Who am I? What does God want me to do?" A study on Christian vocation.
The Psalms show you how to relate to God as you pray about doubt, fears and anger. Psalms show you how to respond to God in praise. In Psalms you will find the best place to explore who you are and what God means to you. You are invited to join us. This study will end on Sept 5.
"Jonah, Joel and Amos" begins Thursday, Sept 12. Our busy schedules and the quest for success often mean that time with God gets neglected. These twelve studies in Jonah, Joel and Amos will help you focus on your number one priority – to seek the Lord and live! Everyone is welcome to spend time in the scriptures.
There is a fee of $7 to cover the cost of the book. A sign up sheet is in the narthex.