News / Announcements / Upcoming Events:
Please note:
– Make sure to check the

calendar

for weekly activities, meetings and Bible study times.
–
Youth
and

Sunday School

announcements

are located under the "Get Involved" tab.
– For descriptions of Bible studies currently being offered, look under the "Get Involved" t

ab.
Voters' Meeting: (Dec 8)
Save the Date: There will Voters' Meeting on Sunday, December 8 starting at 9:30 am. In addition to updates from each of the boards, the 2020 Budget will be presented and voted on. All members of BSLC are encouraged to attend.
Time to order your Christmas Poinsettias: (Deadline Dec 8)
If you would like a poinsettia in memory or in honor of a loved one on the altar for Christmas, place your order on the sign up sheets in the narthex. Cost is $15 per poinsettia. Order deadline is Sunday, December 8.
LWML "Munchies for Missions": (drop off on Dec 7 ~ shop on Dec 8)
The LWML Munchies for Missions bake sale will be on Sunday, December 8, after both worship services. BSLC members are asked to bake and fill containers of Christmas goodies to sell. Containers will be distributed on Sundays, November 17, 24 and December 1. Bring your containers to the church Saturday, December 7 between 9 am and noon. Then plan to shop on Sunday and take home a variety of tasty goodies for the holidays. Thanks for participating in this fundraiser for LWML Mites!
Barnes & Noble Fundraiser for Grace Lutheran School: (Dec 8)
Come shop at Barnes & Noble on Sunday, December 8 from 10 am – 9 pm. Give the cashier the special code to support our school and a percentage of your purchase will be donated to Grace Lutheran School. It's that simple! We're also hosting the story time and craft project that day and will be wrapping gifts at the store for a free-will donation! We hope to see you there!
Pictorial Directory Photo Sessions: (Jan 7)
Sign Up Today:
Our church will provide another opportunity on Tuesday, January 7 from 2-9 pm, to be included in our updated photo directory. New members, those not pictured in the last directory or anyone who has changes to the family can schedule a portrait sitting to help make our directory complete. Benefits include a complimentary 8×10 portrait and a free printed photo directory.
Click here to schedule your appointment
or you can sign up between services. Sign up early to get the time you prefer.
Sock and Mitten Tree: (Donate Today)
Donations are being taken for a sock and mitten tree. Bring in new mittens, caps, scarves or gloves for children or adults. The items will be donated to the schools. Socks of all sizes will be donated to Churches United for the homeless. Thanks for filling our tree.
Youth Fundraiser: 2020 Calendars (Buy one today)
Our youth are selling the 2020 God's Creation calendars as a fundraiser for $10 each. They may be purchased at the display table in the narthex on Sunday mornings between services or from the church office during the week. Thank you for supporting our youth!
Midweek Advent Worship: (Dec 4, 11 & 18)
Our Advent Worship services will be held on Wednesday, December 4, 11 & 18 at 7 pm. "Come, Lord Jesus, be our guest" begins the common table prayer. In the spirit of Revelation 22:20, we will apply this petition to our midweek Advent sermon series. Through short and simple daily practices, we will learn to pray, "Come Lord Jesus" as the cornerstone of daily devotions. Please join us for these special services during this wonderful time of year!
Advent Suppers: (Dec 4, 11 & 18)
Before our Advent mid-week worship services, there will be soup and sandwich suppers starting at
6 pm. Please join us for a bite to eat and enjoy some fellowship with your church family. Bring soup, sandwiches, or a dessert if you are able.
Note: On December 18 – we will be having a Chili Cook-off.
2020 Offering Envelopes: (Take yours home today)
Offering envelopes for 2020 are available in the narthex. If you don't find your envelopes, please let the office know and a box can be made available for you. Thank you for taking home your envelopes.
Plan Your Giving for 2020:
It is time to help our congregation plan financially for the coming year by completing a 2020 pledge card for your regular giving. Pledge cards were mailed the first week of November. There are extra cards in the Narthex if you did not receive one or need a new one.
In the mailing you also received a commitment card for the Restore His House Capital Campaign. This campaign is specifically for resurfacing our parking lot, new HVAC for the sanctuary, painting the cross tower, etc. If you have not already made a pledge to the Capital Campaign, or would like to increase your current commitment, please also complete the campaign card. You can mail both cards to the church – or place them in the drop box in the Narthex.
If you have any questions, please feel free to contact our financial secretary, Beth Gustafson 239-9090.
New Tuesday Evening Bible Study starting: (Tuesdays starting Dec 3)
As Christmas nears, we anticipate all the joys of the season: the festive music, the whimsical decorations, the time spent with friends and family, the exchanging of gifts. But nothing compares with the joy and peace of God's greatest gift: a savior, born to fulfill God's plan of salvation. Imagine the moments leading up to the first Christmas. God's people awaited the fulfillment of His kingdom promises. God had not spoken in quite some time through prophets. No book had been added to Scripture after Malachi in 430 B.C. Join us as we explore Luke 1 as the fulfillment of God's promises take shape when God sends Gabriel to announce that the birth of a promised Savior is right around the corner. No registration required. Come as your schedule allows.
Christmas Program – Pre-K thru Grade 2: (Saturdays)
Christmas practice for the younger children for their program will begin November 23 and will also practice on Saturday, Dec 7 & 14. Grades 1-2 will practice from 8:30 to 10 am. The preschool and kindergarten students, are asked to come at 9:15 am.
Their program will be held on Sunday, December 15 during the 8:15 am worship service.
Christmas Program – Grades 3-6: (Saturdays)
Every year BSLC has a wonderful Christmas program put on by our 3rd – 6th grade students. In order for our program to work, the students must practice several Saturdays: Nov 2, 9, 16, 23 and Dec 7, 14. Practice will begin at 10 am for the main speakers and 11 am for the rest of the 3-6 grade students. The program will be held on Sunday, December 15 during the 10:45 am worship service. All children in Grades 3-6 are encouraged to participate.
Click here to print the Christmas Program Registration Form
Missional Community Meeting: (Dec 10)
We are a small group of members who are joining Jesus on His mission by living each day as if it were a mission trip into our own community. We are meeting once a month to share experiences and support each other. Our next meeting is Tuesday, December 10 at 7 pm.
Everyone is welcome.
Visit with Pastor Brian if you have not attended and plan to attend.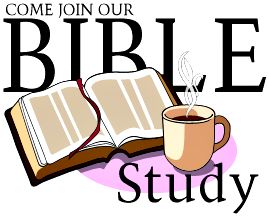 New Women's Bible Study: (Dec 12)
On December 12 we will start a new Bible Study "Joseph, Carpenter of Steel". When we think about Christmas, we think about Jesus. But what about Joseph? His betrothal to Mary – whom he rather abruptly discovers is pregnant – is only the first crucible he faces as the foster-father of the Messiah. Lesson 1 is "A Carpenter Made of Steel", 2 is "The Christmas Story", 3 is "Joseph the Guardian", and lesson 4 is "A Carpenter's Legacy". We meet on Thursday mornings at 9 am. Come and join us for this interesting Bible Study. A sign up sheet is in the narthex.
Chili Contest: (Dec 18)
Beautiful Savior is bringing back a midweek service tradition. Our last Advent soup and sandwich supper on Wednesday, December 18 will include a chili and soup contest. Break out your favorite recipe and vie for bragging rights while warming up for the season. Please feel free to bring other items for the supper, including sandwiches, sides and desserts.
Confirmation Sponsors Needed:
Confirmation sponsors are needed for the new seventh-grade class. Anyone from the congregation is welcome to sponsor a confirmand. Contact Mary Seiffert to get a name and the student's information. Support your student with prayer and any other way you wish to remember them, be it a greeting card or a treat, but most importantly, with the power of prayer.
Coffee Club meets on Friday Mornings:
BSLC members, men and women of any age, are invited to gather on Friday mornings at 9 am at Randy's University Diner, 2130 University Drive S, Fargo. Please join us! Everyone is welcome! Feel free to bring a friend.
Thank You from Operation Christmas Child:
Operation Christmas Child was a great success! 121 awesome shoe box gifts were packed. That is 121 kids who will experience God's love for them through a simple gift and who will have the chance to hear about Jesus! Keep these kids in your prayers! An announcement will be made as soon as we find out what countries our boxes have gone to.
We had over 70 people participate in the packing party on Nov 17 and many more who donated items for the boxes or money for shipping. Our Sunday School kids alone collected enough offerings to pay shipping for 28 boxes! Thanks to everyone's generosity, we were able to donate shipping for ALL of our boxes! Special thanks to our "elves" who helped with set up and during the party, solicited some special donations of items, coordinated with Sunday School, and provided church office support. We thank God for all He has provided and for the opportunity to share His love!
Thank You from Dorothy Day Food Pantry:
The Dorothy Day Food Pantry would like to extend their "Thank You" for our congregation's donation of food. During the month of October, we collected and donated 230 pounds of food to their facility. Thank you to everyone who brought in food items and showed support for this local organization!
Going South for the Winter?
Please let the church office know when you plan to leave for the winter so that you will still receive any correspondence from the church. The church has to pay the post office 61 cents for each piece of mail returned. You can also let the church know if you would like the e-mail version of the newsletter while you are out of town. Thank you for keeping the church updated while you travel!
2020 Flower Chart:
The 2020 Flower Chart is on the bulletin board outside the church office. If you would like to sponsor the flowers on the altar during a Sunday in 2020, just write your name on the chart and leave a check in the office designated as "Altar Flowers". Cost is $25. After the 2nd service is done on Sunday, you are welcome to take home the flowers you sponsored. If you have any questions, contact the church office.
Por

t

als of Prayer Available on an App:
"Por
t
als of Prayer" is now available on your digital device! In addition to relevant and easy-to-read meditations, you can listen to recordings of each day's Bible readings, devotion, and prayer. You can also search past devotions by keyword, save your favorites, share prayers, and access seven years of "Por
t
als of Prayer
"
devotions. Available on the App Store or Google Play. The cost is $9.99 for a 1 year subscription.
Lost & Found:
Missing: Please check your cupboards at home:
Both the square and the 9×13 Tupperware bar containers are missing from the church kitchen. We have the lids, but no containers.
Do you buy from Amazon?
Did you know that Amazon will donate every time you shop when you shop thru
Smile.Amazon.com
?
About AmazonSmile: AmazonSmile is a website operated by Amazon with the same products, prices, and shopping features as Amazon.com. The difference is that when you shop on AmazonSmile, the AmazonSmile Foundation will donate 0.5% of the purchase price of eligible products to the charitable organization of your choice. Make sure to choose: Beautiful Savior Lutheran Church Fargo, ND the first time you shop on AmazonSmile. (Note: make sure to choose the correct Beautiful Savior as there are many of them…) Please note: To search for our church… type in "Fargo Beautiful Savior" in the "Search for Charitable Organization" search line.
Every item available for purchase on www.amazon.com is also available on AmazonSmile (
smile.amazon.com
) at the same price. You will see eligible products marked "Eligible for AmazonSmile donation" on their product detail pages.
And, yes, you can still use your Prime Membership on AmazonSmile. Plus, your shopping cart and shopping history will carry over to AmazonSmile.
For more information about the AmazonSmile program, go to
http://smile.amazon.com/about
.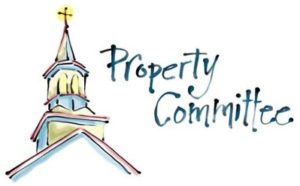 Properties Committee Director / Members Needed: (Volunteer Now)
Our Properties Director position has been vacant since May. We are in need of an individual or individuals to help serve on a properties committee. If you would be interested in serving on this committee, please contact Denise Doeling, Pastor Chris, Pastor Brian or a member of the Church Council. Thank you to those individuals who have stepped in and helped fill this position during the vacancy.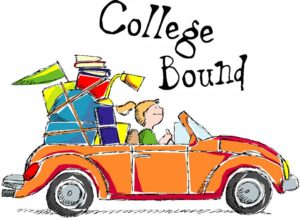 College Student's Address:
Do you have a child in college? Please leave your child's new college address with the church office. This will allow us to keep in contact with them as well as to notify the campus ministry so they can make contact with your child.
Please Save Your Used Stamps:
The LWML invites you to save your used postage stamps (yes, the stamps that come on your incoming mail every day). Just tear off the corner of the envelope, keeping the whole stamp in tack with at least a 1/4 inch border around it. Place these used stamps in the appropriate drawer of the plastic drawer cabinet that is located next to the LWML kiosk. These stamps are actually sold at auctions to collectors and bring in cash for the LWML Mites program.
What a simple way to support the LWML !
GLS Recess Duty Volunteers: (Volunteer Now)
Note from Grace Lutheran School: If anyone is interested in volunteering time to monitor lunchtime recess, please contact interim principal Jahnke at 232-7747 or
principal@gracels.com
. We would appreciate your helping hands!
Sunday School Volunteers Needed: (volunteer now)
Sunday school wouldn't be a success without our volunteers! As the school year is quickly approaching, we are looking for people to teach, team-teach, assist in a classroom, help with memory work, take attendance, and looking to the future… assist with the Christmas programs. Let Bobbi Hestdalen, Pastor Brian or the office know if you would be willing to help our Sunday school program in any way.
Beautiful Savior has a Facebook page:
Mentors Needed for New Members:
The evangelism committee is looking for families or individuals to mentor new members. If you think you would be interested in helping, please email tim.deitemeyer@hotmail.com. Thanks.
BSLC Food Pantry Needs:
The food pantry at BSLC is in need of non-perishable items: canned fruit, canned soups, peanut butter, rice and pasta boxes or mixes, spaghetti sauce, and boxed cereal. If you are able to help with these needed items, you may drop them off in the church office. Thank you.
Scam Alert: (Posted Jul 31)
We have received information that there is a scam occurring that sounds as if it is coming Pastor Chris. They are asking you to purchase a Gift Card for a ailing church member. This is a scam. We would never send out texts or emails that would ask you to purchase gift cards for or send cash to someone else. If you have any questions, please contact the church office.
BSLC Youth Working the Dome:
Thinking about going to the National Youth Gathering in 2022, future BSLC mission or youth trips? All Beautiful Savior youth age 13 and older can help work various events at the Fargo Dome to earn money for youth activities at BSLC. Visit with Pastor Brian for more information.
Still Time to Enroll your Kids at Grace Lutheran School:
We are looking forward to sharing Jesus with our students through the school year theme of "Beautiful Feet on Every Street". This theme is based on Isaiah 52:7 "How beautiful on the mountains are the feet of him who brings good news." As always, feel free to stop in and visit our school any time.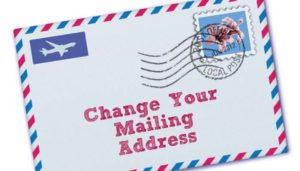 Address and Phone Number(s) Changes:
Do we have your current phone number and address? If you have moved, dropped your landline, have a new phone number or move to the lakes for the summer, please let the church office know. You can inform us of the changes by calling, emailing or leaving a note in the office with the new information. Thank you.
Military Addresses Needed:
Do you have a family member in the military? The LWML would like their address so that they can send cards of encouragement to them. Please leave their address on the church office desk or email them to the church. Thank you.
Fellowship Captain Needed:
We are looking for Group Fellowship Captains… Don't let "captain" intimidate you. Ask a friend to do it with you and make it a co-captain position.
What does a captain do? Our "captains" make phone calls or e-mail members to line up treats for Sundays, to help set up or clean up for special services and funerals. A captain is responsible for one month at a time. There are 8 captains in all that rotate the schedule.
If you have additional questions, feel free to visit with Mary Seiffert who would be more than happy to give you more details. You can also leave your name in the office and Mary can call you. Thanks for stepping up!
Harlan and Esther Wallum Scholarship Fund:
Are you thinking about where you or your children may go for college? Consider one of our LCMS universities. Grants are available to assist youth and adults who wish to begin or continue their education from an LCMS university or seminary. Applications are available in the church office.
Thrivent Choice Dollars:
If you are a Thrivent member and are eligible for Thrivent Choice dollars, please
go online
or call your representative to have your Thrivent Choice dollars designated to Beautiful Savior Lutheran Church.
Read our Newsletters Online:
Do you currently receive the newsletter in the mail and would prefer to read it in a digital format? If so, just let the office know and we can add you to our newsletter email group. Instead of receiving the newsletter in the mail, we would send you an email with the newsletter attached.
The newsletters are also available on our website under the "Resources" tab.
Click here
to read this month's newsletter, or any of our past newsletters.
Donate via Electronic Giving:
Did you know that Beautiful Savior offers an electronic option for giving your donations? Just like paying your bills electronically, the Simply Giving program offers convenience for our members by allowing you to not have to write a check or remember your offering envelope on Sunday morning. Electronic Giving also provides much-needed donation consistency for our church. e-Giving is a secure direct debit giving program used to automatically transfer funds from your checking or savings account to the church's bank account on a monthly, semi-monthly or bi-weekly basis.
As you consider future contributions, please also consider signing up for electronic giving. The authorization form can be printed from the "Resources / Forms" tab of this website or can be picked up in the church office. If you have any questions, please feel free to contact Beth Gustafson or the church office.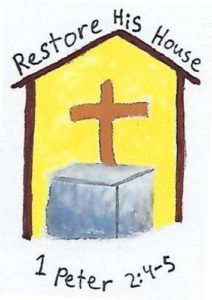 Restore His House Capital Campaign: (going on now)
The "Restore His House" 3 year capital campaign is underway and off to a good start, but has a long way to go. As was reported at the June 2018 voters' meeting, our building is in need of a number of repairs and updates that are a normal part of taking care of a property as it ages. Our goal for these projects is $300,000 over the next three years to meet these building needs. In addition, we will donate 10% to Grace Lutheran School during that same time frame for a total campaign goal of $330,000.
A mailing was sent out in October 2018 with details about the Restore His House Capital Campaign, giving you the opportunity to make your commitment to the Campaign. If you did not make a commitment yet, it if not too late. You can pick up a commitment card in the church office. Or you may make donations to the campaign anytime by writing "Capital Campaign" on the memo line of your check.
We ask that you prayerfully consider how God has blessed you and what you may be able to commit to this campaign over the next 3 years.
You can see a complete list of projects and also watch the progress of the campaign on the display in the Narthex.
No Food or Drinks in the Sanctuary:
Please help to keep the sanctuary pews and chairs clean by not bringing food or beverages in the sanctuary. If something should happen to get spilled, please clean up after yourself. Thank you for helping us keep the Lord's House clean and looking nice.
Grace Lutheran School looking for Volunteers:
Do you like to volunteer for a good causes? At Grace Lutheran school we have LOTS of ways to volunteer your talents to help us! We always need helpers to assisting students in completing their work, helping teachers with tasks and breaks, supervising morning care and recesses. When our cook is ill or take a day off we need help in the kitchen. Year-round there are always projects and repairs to do around the school. Feel free to contact us for a service project. Please contact our school office at (701) 232-7747 for further information.
Crossfire Youth Praise Band: (Sundays Sept-May)
Our youth praise band is in need of you! This is for any students in grades 6-12 who love to sing and/or play an instrument. If you have any questions, talk with Ramsey Dahl or come to a rehearsal any Sunday at 7 pm. Practices are usually on Sunday evenings from 7-8 pm.
Facebook Group and Instagram Page for Youth and Parents:
For information regarding our Facebook group or Instagram page for the Youth Grades 6-12 and their parents, please check the Youth page of this website located under the "Get Involved" tab above.
Support Grace Lutheran School each time you purchase gas:
Earn an automatic gas rebate for Grace Lutheran School of 3 cents for every gallon of gas purchased at the Exxon/Red Carpet Carwash Stations located on 13th Ave. S. in Fargo (by Perkins and by Family Fare). Just swipe the card when you are paying, and GLS will automatically receive the donation! Pick up your free GLS Organizational Rebate Card from the office – and take additional cards for your family and friends to use. (This is NOT a credit card.) These local Exxon stations also donated to this year's GLS Auction.
Confirmation Picture Display:
Take time to look at the picture boards outside the church office. The Confirmation pictures from previous years are posted there. If you have a good copy of any of the years that are printed as a 5×7 (not 8×10), please email a digital file to the church office or bring in a printed copy to the church office and we can scan it in and get an 8×10 made.
Thank you to everyone who brought in class photos of years that were missing! (Pictured to the right is the class of 2018.)
Prayer Chain and Announcements:
If you have a concern or joy and would like our prayer warriors to pray for you or others, please e-mail the office, and your prayer will be sent out on the e-mail chain. Also please e-mail updates to the office or the pastors so it can be shared with our prayer warriors. Please let the church office know by Wednesday if you have joys or concerns to put in our weekly announcements. The petitions will run weekly until you ask to have them removed from the list. Our church members appreciate the chance to pray for our special needs and joys. Prayer is powerful.
Main Street Living North:
Main Street Living North is a Lutheran Television Program that is endorsed by the LCMS. MSLN broadcasts each Sunday at 9:00 am, followed by "This Is Your Life" program at 9:30 am on TV station KVRR. MSLN is also broadcast on WDAY Xtra with "This Is Your Life" program at 10 am followed by the "Main Street Living" worship service.
The program is financially supported through donations given by the viewers and congregations of the viewing area. The sermons and songs are video'd in advance and are then used in a future broadcast of the program. The choir is composed of members of the local churches – you do not have to be part of our choir in order to participate. If you would like more information about MSLN or want to watch this week's broadcast, go to:
mainstreetliving.com/north
.
Once there, you can watch the current week's broadcast with the links at the bottom of the screen. Or you can access previous broadcasts from prior months by using the drop-down menu at the top of the screen and choosing "Watch Main Street Living" under the "Main Street Living" tab at the top of the screen. Or use this link:
mainstreetliving.com/north/blog/category/schedule
.
(Depending on your web browser, the drop down menu might show as a set of 3 lines at the top of the page. If so, just click on the 3 lines to access the drop-down menu.)
To donate:
Financial Support checks may be sent to "Main Street Living North", 821 5th Ave. S., Fargo, ND 58103. You can also donate by credit card or a Paypal account at:
www.mainstreetliving.com/north
. Thank you and God's blessing in Christ!
Enroll your Child(ren) at Grace Lutheran School: (Never too late to register)
With over 500 young people in our association churches, many of them can benefit greatly from an education based here at Grace Lutheran School. Let us take you for a tour of the school to get an idea of what Grace Lutheran is like. We have needs based financial aid with over $100,000 available for your students to attend Grace! Registration is only $50.00 for new families. Give us a call and set up a Care Visit today!
Opportunities to Get Involved at BSLC:
Have you ever wondered if you could be an usher or greeter on Sunday mornings? Have you thought you might enjoy singing with the choir or playing in the praise band? Do you have a gift for prayer, sewing, gardening, working with children or teens, or planning activities? These are just some of the ways you can contribute your gifts and talents at Beautiful Savior. For a more complete list of opportunities, take a look under the "Get Involved" tab of this website. Or if you would like to learn more about any of these or want to know how you can serve our congregation, please visit with Jennifer Krause or any member of the Church Council.
1 Corinthians 12:27 "Now you are the body of Christ, and each one of you is a part of it."
Do you have Pictures from Church Events?
If you have pictures from church events and are willing to share them, please let the office know.
You just never know where we might use them… Thanks!
Stephen Ministry Volunteers Needed:
Do you have a heart for people? Do you have an hour a week to help? Would you like to use your God-given talents for the glory of God and benefit of a congregation member? Then becoming a Stephen Minister may be for you!
Stephen Ministers are not pastors or counselors; they simply listen and support individuals, in times of trial and need. Stephen Ministers typically meet with a care receiver for one hour each week.
Beautiful Savior will begin training Stephen Ministers in early 2020. Please see Pastor Chris, Loretta Swanson or Kathy Johnson to learn more.
Fellowship and Quilting: (Dec 12)
Next quilting date is Thursday, Dec 12 from 10 am to 3 pm (you do not have to stay the whole time). This is open to all women of the church. Bring a friend or two if you want! Being a quilter is NOT a requirement as much conversation and fellowship is involved. Come help cut squares or tie the quilts. We donate quilts to local organizations and sell them to members. If there is a silent auction we can donate a quilt for, we are happy to do so. If you have any questions, please contact Donna at 232-2464.
Children's Christmas Party: (Dec 15 ~

Note: Change in date

)
Save the Date: All kindergarten through fifth-grade students, please join us for games, fun and food at a Christmas party just for you on Sunday, December 15 from 1-3 pm. Preschool children may attend, but we would like parents to attend with them, if possible. Please bring a dozen cookies or baked treats to exchange and share.
Sr. High Christmas Party: (Dec 15)
All those in 9th through 12th grade are invited to a Christmas party on Sunday, December 15 from 5-7 pm at the church. Please bring a treat to share and a wrapped gift (between $8-$10).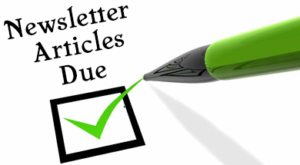 Newsletter Articles due: (Dec 16 – early this month due to the short work weeks)
If you have something you would like included in the upcoming newsletter, please submit your article(s) by the 20th of the month.
Gold Club: (Dec 18)
Gold Club is a time to get together for some wonderful food, fun and fellowship. Our Gold Club is no longer just for seniors. It is fellowship for anyone. If you are free during the day, please come join us. We also encourage you to bring a friend if you know someone else who would enjoy some social time. Bring a dish or treat to share and join us Wednesday, December 18 at noon.
Jr. High Christmas Party: (Dec 18)
All those in 6th through 8th grade are invited to a Christmas party on Wednesday, December 18 from 7:45-9 pm at the church. Please bring a treat to share and a wrapped gift (between $8-$10).
Grace Lutheran School Christmas Program: (Dec 19)
Grace Lutheran School is holding their Christmas Program "Three Wee Kings" on Thursday, December 19 at 1:30 pm and again at 7:00 pm that evening. Everyone is welcome.
Ladies – Come check out LWML: (Dec 19)
LWML typically meets on the 3rd Thursday of the month at 6 pm. All women regardless of age are invited to join. Even if you can't attend every meeting, you are still welcome to come as it fits your schedule. There are lots of activities coming up – so even if you can't attend the monthly meetings, consider teaming up on a committee to help make things happen. Your participation in LWML is a great way to make new friends within the church. And, at the same time, you will be Serving the Lord!
Worship Services on Christmas Eve & Christmas Day: (Dec 24 & 25)
Beautiful Savior will have 2 candlelight services on Christmas Eve, December 24 at 3:30 pm and 5:00 pm. We also have a Christmas Day worship service on December 25 at 10:00 am. Please join us in celebrating the birth of Jesus at these special worship services.
Loose Change Sundays: (Dec 29)
Mites Sunday occurs during the months that have 5 Sundays and is called "Loose Change Sunday"! Please bring your loose change or dollars on those Sundays and place it in the Mites Box. On a weekly basis, the Mites Box is located across the hall from the church office and you are welcome to drop off loose change into the box at any time – it does not have to be on Loose Change Sunday. Thank you to all who have dropped their loose change into the Mites Box. Combined Mite Box donations amount to millions of dollars that fund district and national mission grants. To see a list of the current recipients of the Mite Box donations, go to the "Get Involved / LWML" page of this website.
New Year's Eve Worship Service: (Dec 31)
Join other LCMS Lutherans from around the FM area in a joint service on Tuesday, December 31 at 6 pm at Beautiful Savior Lutheran Church. Pastor Dave Suezle from Grace Lutheran Church will preach and Pastor Chris will be the liturgist. Our offering will go to Grace Lutheran School. Ring in the new year with thankfulness and praise.
New Member Class: (Jan 9)
Beautiful Savior offers classes to help new members learn more about what our church body teaches about the Christian faith. Our next class will begin Thursday, January 9 at 6 pm. This class normally lasts about six weeks. We invite all new members and potential members to participate in this class, which reviews the basic, but essential, teachings of the Bible. Those who have been members for some time and who also would like a brief review are welcome to attend!
North Dakota District Men's Winter Retreat: (Jan 17-18)
The North Dakota Men's Winter Retreat will be held January 17-18, 2020 at Shepherd's Hill at the Crossroads, St. John, ND. Rev. Jeffrey Hemmer, Bethany Evangelical Lutheran Church of Fairview Heights, Illinois will present "Man Up!". It begins Friday, January 17 with a supper at 6 pm and ends at 1:00 pm on Saturday, January 18. The cost is $80, which includes 3 meals, lodging, speaker, snacks, games, fireside chats, etc. Bring your Bible, bed roll, personal items, warm clothing, and friends. To register, call Corey Isaak at 281-0240 or email to corey.isaak@gracefargo.org.